Spray Foam Insulation Arlington V
irginia 22205
Free Estimates
Competitive Pricing
Licensed and Insured
100% Satisfaction Guaranteed
Upgrading and installing new insulation in your home or business place is the #1 way to achieve ultimate energy savings. We are known in Arlington Virginia to be the top rated insulation company. Our knowledgable team of certified technicians are ready to help you with any size task you have ready for us. We provide our customers with the highest-grade materials and are able to offer them at economical prices. 100% Satisfaction Guaranteed or your money back! Start living more comfortably today and allow the pro's to install the industries leading insulation in your home or business!
Call For a Free Estimate
703-429-0801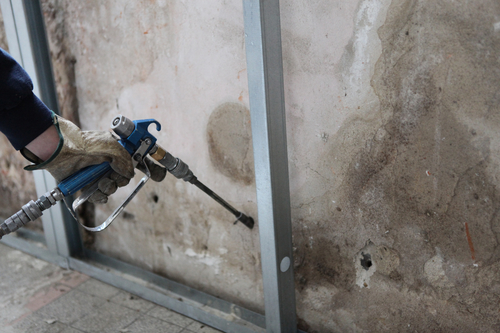 Our Services Arlington Virginia
We are the top providers in Arlington Virginia 22205 for spray foam insulation services and all blown-in insulation for residential homes and commercial buildings. We can insulate subfloors, attics, open walls, behind existing walls, within metal warehouses, brick structures and more. We employ local, professionally trained installers that will take excellent care of your greatest asset – your family home or business. We fully guarantee the quality of our work- 100% Satisfaction guaranteed or your money back! No matter which product will suit your needs, Lady Fairfax Insulation LLC ensures that you will get it installed quickly. 
Spray Foam Insulation
Closed-Cell Spray Foam
Open-Cell Spray Foam 
Cellulose Insulation
Blown Insulation
Foam Board
Blanket Insulation
Fiberglass Batt Insulation
Crawl Space Upgrades
Attic Insulation Upgrades
Attic Insulation Upgrades
Many of our customers do not even realize how much money their attic is actually costing them. A lack of proper insulation will cause all the conditioned air to escape through cracks and crevices. With our premium attic insulation upgrades, you can stay warm and save energy, all while increasing the value of your home. We are determined to find the source of the cold draft in your home or business. Contact your local professionals in Arlington Virginia to get a free consultation. 
Crawl Space Installation
Any crawl space can be wet and damp, so the insulation must hold up in those conditions. We recommend installing a vapor barrier along with proper insulation to prevent mold and moisture problems and keep your home comfortable year-round. If you are concerned with molds or mildews building up, we highly recommend installing spray foam insulation to your crawl space. Spray Foam is moisture resistant and naturally fights against moisture forming bacterias. To learn more about what could be happening in your crawl space, contact us today.
Call Your Local Insulation Contractors  
With years of experience in the industry and a wide variety of products to choose from, we are the top rated insulation company of choice all throughout the state of Virginia. While we highly recommend spray foam insulation, we do offer a variety of other types of insulations to fit your budget. Spray Foam reduces the amount of pollutants and allergens that enter the building structure. Rain water is completely eliminated from entering the attic, reducing the risk of fungal growth and damage to the building materials. Allow us to help you start saving money and lowering your utility costs today. No matter the job size- residential or commercial, our professionally trained installers are prepared to accomplish the task! Contact us here at Lady Fairfax Insulation LLC to help you with all your insulation needs. 
703-429-0801
Lady Fairfax Insulation LLC
Average rating:
3 reviews
Dec 8, 2018
These guys do fantastic work! Hard-working crew, cleaned up after themselves, courteous around my family, i highly recommend them.
Dec 8, 2018
They did a great job. Very quick and held to their schedule.
Dec 8, 2018
Price was good and the team arrived within a few days to blow insulation into my attic. Both of the team members were professional, on time, and friendly.