Spray Foam Insulation Alexandria V
irginia 22206
Free Estimates
Affordable Pricing
Licensed and Certified 
100% Customer Satisfaction Guaranteed 
Here at Lady Fairfax Insulation LLC, we are a full servicing residential and commercial insulation company. We have many options of insulation that will fit your space and your budget including spray foam insulation, fiberglass batts, and blown in cellulose. Our certified insulation techs are some of the best in the industry. We'll meet with you to determine your needs during our free on-site consultation, and then get you a quote that encompasses all labor and materials for the job ahead.  Once the job is complete, all you'll need to do is start reaping the benefits of your freshly installed insulation! If you are ready for a free consultation call your local experts in Alexandria Virginia 22206 today!

Call Now For a Free 
Estimate
703-429-0801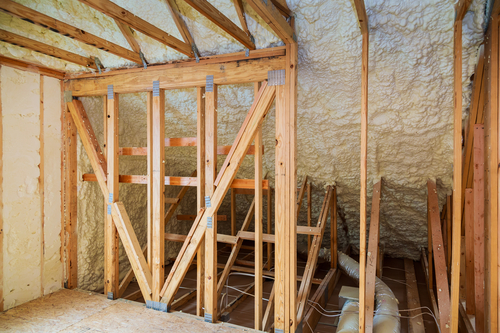 Our Services
We are
 the top providers in Virginia for spray foam insulation services and all blown-in insulation for residential homes and commercial buildings. 
We can insulate subfloors, attics, open walls, behind existing walls, within metal warehouses, brick structures and more. We employ local, professionally trained installers that will take excellent care of your greatest asset – your family home or business. We fully guarantee the quality of our work- 
100% Satisfaction guaranteed or your money back! No matter which product will suit your needs, Lady Fairfax Insulation LLC ensures that you will get it installed quickly. 
Spray Foam Insulation
Cellulose Insulation 
Blown Insulation
Foam Board
Blanket Insulation
Fiberglass Batt Insulation
Crawl Space Upgrades
Attic Insulation Upgrades
Spray Foam Insulation Upgrades
Is your home losing energy?  Pollen, mold and pollutants bothering you?  Spray foam insulation can help take care of all of these issues, along with lowering your energy bills up to 40%. Spray Foam expands up to 100 times its original size to fill every corner of a building's envelope for thermal insulation and air sealing. Adding spray foam to your basement or crawl space's rim joists can help seal air from entering and exiting your home, making it more comfortable for you and your family. Our main focus here at Lady Fairfax Insulation LLC in Alexandria Virginia 22206,  is to provide outstanding, considerate and supreme customer service for every single job that we perform. We use only the highest-grade materials and offer them at economical prices

Benefits to spray foam insulation include:
better home energy conservation
less stress on your home heating/cooling system
lower energy bills
moisture resistant 
holds its original shape, won't sag
increased resale value for your home
Call the Insulation Pro's of Alexandria Virginia 
You deserve to feel comfortable in your own home or business without having to crank up the AC or heater. Proper insulation and air sealing is the most cost-effective way to achieve this! For years we have been helping our customers in Alexandria Virginia maximize their energy efficiency and comfortability in their homes and place of business. Allow us to help you next! With help from our licensed team of expert technicians it is our goal to find the insulation that is right for you and your budget. Contact us today, for a free estimate. 100% satisfaction guaranteed or your money back! 
703-429-0801
Lady Fairfax Insulation LLC
Average rating:
3 reviews
Dec 8, 2018
Best local insulation installers, extremely helpful and gave us a great price!
Dec 8, 2018
Trustworthy, Reliable & Fast Service!
Dec 8, 2018
Great Service! I Highly recommend this company!