Spray Foam Insulation 
Burke Virginia 22009
Free Estimates 
Affordable Pricing
Licensed, Insured & Bonded
100% Satisfaction Guaranteed 
A home or building insulated with fiberglass, spray foam, or block foam insulation is one of the most effective ways to save energy through reduced heating and cooling costs. If you have been looking for an energy efficient solution to lower utility costs and keep your living conditions comfortable, contact Lady Fairfax Insulation LLC. Our main focus is to provide outstanding, considerate and supreme customer service for every single job that we perform. We use only the highest-grade materials and offer them at economical prices. 100% Satisfaction Guaranteed or your money back!
Call For a Free Estimate
703-429-0801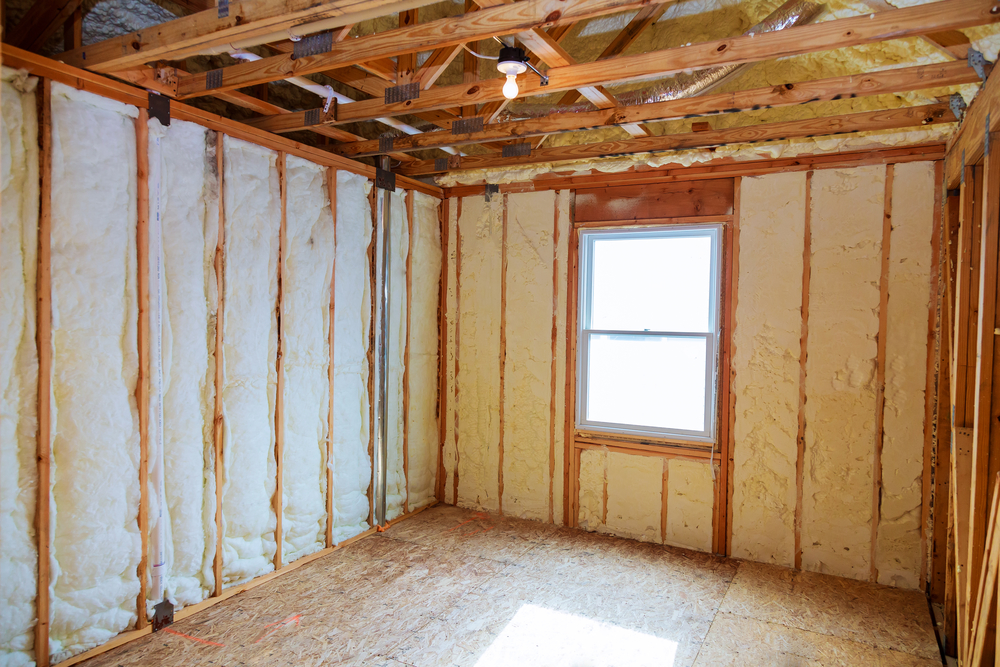 Residential Spray Foam Upgrades 
We understand that quality is of the utmost concern when it comes to investing in and repairing your home. Which is why, here at Lady Fairfax Insulation LLC, we offer only the highest quality materials. Our professional insulation installers are knowledgable and fully equipped for any task given. We have been helping our customers in Burke Virginia 22009 save money and reduce energy usage through high-performance insulation designed to keep your home warm in the winter and cool in the summer. If you are ready for your free estimate, give us a call or fill out our contact form. 
Commercial Spray Foam Insulation
More now then ever, facility and property managers understand how important upgrading commercial insulation is to saving money and energy. Lady Fairfax Insulation LLC is the trusted commercial insulation company for property managers and building owners throughout Virginia and Southern Maryland. Our home and commercial insulation can help your business SAVE up to 40% on its energy costs! You can count on our experienced and professional staff for the best service around and top-notch craftsmanship. 
Our Services
We are the top providers for spray foam insulation services and all blown-in insulation for residential homes and commercial buildings. We can insulate subfloors, attics, open walls, behind existing walls, within metal warehouses, brick structures and more. We employ local, professionally trained installers that will take excellent care of your greatest asset – your family home or business. We fully guarantee the quality of our work- 100% Satisfaction guaranteed or your money back! 
Spray Foam Insulation
Cellulose Blown in Upgrades
Fiberglass Batt Insulation
Crawl Space Insulation
Attic Insulation Upgrades
Call Burke Virginia's Insulation Experts
The benefits of upgrading insulation include energy cost savings in both the summer and winter; sound proofing in homes, commercial offices and studios; and environmental benefits that reduce your carbon footprint. With our prompt service we focus on workmanship and give our complete attention to details. No matter if you are remodeling a home or a commercial builder, we make every job a priority. Here at Lady Fairfax Insulation LLC you can count on our experienced and professional staff for quality services and you can expect our highly-trained technicians to get the job done right. Contact our team of professionals today for a free estimate. 
703-429-0801
Lady Fairfax Insulation LLC
Average rating:
3 reviews
Dec 8, 2018
This was a very easy process to go through. The installers were very polite and professional. They took good care of our house.
Dec 8, 2018
Prompt, professional, and competitively priced. Very happy with the quality work they did as well.
Dec 8, 2018
This is a well trained and efficient team. These guys know what they are doing, do it well, and quickly. I highly recommend them