Spray Foam Insulation 
Southern Maryland 
Free Estimates 
Affordable Pricing
Licensed, Insured & Bonded
100% Satisfaction Guaranteed 
Lady Fairfax Insulation LLC is Southern Maryland's Top Rated Insulation Company. We serve Charles County, St. Mary's County, and Calvert County. Our team of professionally trained installers are dedicated to giving each customer high quality services along with the best products in the industry. We work with all types of insulation including: fiberglass, cellulose, blown in, and our personal favorite spray foam. Our staff is extremely knowledgable and will give their honest opinion on which insulation would be the best for your residence. 100% Satisfaction Guaranteed or your money back!
Call For a Free Estimate
703-429-0801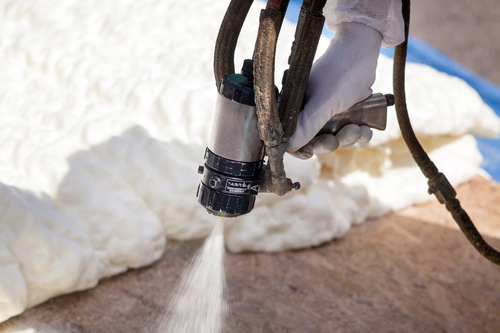 Residential Spray Foam Upgrades 
Upgrading and installing insulation is extremely important for the energy of your home and also the value. Contact the company you can trust to help you. Here at Lady Fairfax Insulation llc, we have been serving our customers in Southern Maryland for years. Our workers are knowledgeable and efficient. If you need help updating your crawl space, attic, and wall cavity insulation in your home- we are your guys! We pledge to provide high quality products and deliver unbeatable prices.
Commercial Spray Foam Insulation
More now then ever, facility and property managers understand how important upgrading commercial insulation is to saving money and energy. Lady Fairfax Insulation LLC is the trusted commercial insulation company for property managers and building owners throughout Southern Maryland. Our home and commercial insulation can help your business SAVE up to 40% on its energy costs! You can count on our experienced and professional staff for the best service around and top-notch craftsmanship. 
Our Services
We are the top providers for spray foam insulation services and all blown-in insulation for residential homes and commercial buildings. We can insulate subfloors, attics, open walls, behind existing walls, within metal warehouses, brick structures and more. We employ local, professionally trained installers that will take excellent care of your greatest asset – your family home or business. We fully guarantee the quality of our work- 100% Satisfaction guaranteed or you don't pay! 
Cellulose Blown in Upgrades

Spray Foam Insulation

Fiberglass Batt Insulation
Crawl Space Insulation
Attic Insulation Upgrades
Our Service Areas in Southern Maryland
Charles County:
-Bryans Road
-Indian Head
-Waldorf/St. Charles
-La Plata
-Bennsville
-Hughesville 
St. Mary's County:
-Lexington Park
-Charlotte Hall
-Leonardtown
-California
Calvert County:
-Chesapeake Beach
-North Beach
-Huntingtown
-Owings
-St. Leonard 
-Dunkirk
-Prince Frederick
Call The Southern Maryland Insulation Pro's
Our #1 best selling insulation is 

Spray foam. It is the most used insulation because it can seal a structure completely and serve as your best defense to eliminate drafts, pests and high energy bills. 

Spray foam delivers superior performance and money saving benefits to builders, contractors, and homeowners.

Open and closed cell spray foam insulation reduce energy loss by creating an airtight seal that tightly fills cracks, gaps and joints. Start saving on your homes utility bills and allow us to help you upgrade. Contact us today for a free estimate and to learn more about what installing spray foam can do for you. 
703-429-0801
Lady Fairfax Insulation LLC
Average rating:
3 reviews
Dec 12, 2018
This is an awesome company. They installed insulation in my attic and I'm very happy with the service!
Dec 12, 2018
5 star service! My family is very happy with the warmth in our home, and I'm happy with the lower utility bills! Thanks for installing and recommending spray foam!
Dec 12, 2018
Best spray foam insulation installers in town! I highly recommend this company to all my family and friends!