Spray Foam Insulation Springfield V
irginia 22150
Free Estimates 
Competitive Pricing 
Licensed and Insured
100% Satisfaction Guaranteed 
At Lady Fairfax Insulation LLC, we provide our customers with ultra premium insulation services.  Our main focus is to provide outstanding, considerate and supreme customer service for every single job that we perform. We use only the highest-grade materials and offer them at economical prices. 100% Satisfaction Guaranteed or your money back! Start living more comfortably today and allow our expert techs to install the industries leading insulation in your home or business!
Call For a Free Estimate
703-429-0801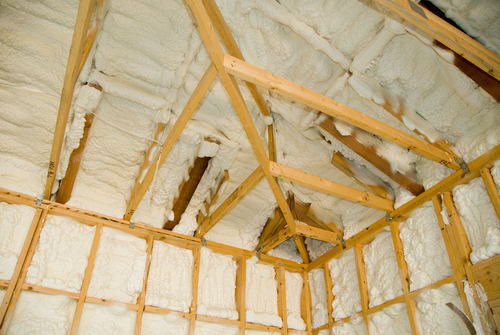 Insulation Services Springfield Virginia
We are the top providers in Virginia for spray foam insulation services and all blown-in insulation for residential homes and commercial buildings. We can insulate subfloors, attics, open walls, behind existing walls, within metal warehouses, brick structures and more. We employ local, professionally trained installers that will take excellent care of your greatest asset – your family home or business. We fully guarantee the quality of our work- 100% Satisfaction guaranteed or your money back! No matter which product will suit your needs, Lady Fairfax Insulation LLC ensures that you will get it installed quickly. 
Spray Foam Insulation
Cellulose Insulation 
Blown Insulation
Foam Board
Blanket Insulation
Fiberglass Batt Insulation
Crawl Space Upgrades
Attic Insulation Upgrades
Wall Cavity Installation
Many homeowners do not realize how much money is being wasted due to a lack of wall cavity insulation. Installing and upgrading your current insulation will drastically reduce your home's heating and cooling costs. Without it, the air behind your home's masonry can develop convection currents that drain energy and increase your utility bill.  We can help solve this problem! Our knowledgable installers have been helping your neighbors in Springfield Virginia 22150 save money and reduce energy usage drastically. Call our team to schedule your appointment today!
Attic Insualtion
Although you may not realize it, your attic may be costing you hundreds of dollars every year, even if you're only using it simply for storage. With our premium attic insulation upgrades, you can stay warm and save energy, all while increasing the value of your home. If you are interested in our attic insulation services, contact one of staff members to come and evaluate your home's attic. We are determined to find the source of where air may be escaping and causing a cool draft throughout your home. We are Springfield Virginia's #1 Attic Insulation Installers. 
Crawl Space Upgrades
Crawl space insulation is important. A number of comfort and energy problems are caused by inadequate or incorrect crawl space insulation. Any crawl space can be wet and damp, so the insulation must hold up in those conditions. We recommend installing a vapor barrier along with proper insulation to prevent mold and moisture problems and keep your home comfortable year-round. Here at Lady Fairfax Insulation LLC, we offer only the highest quality materials for your home and business. Call our specialists to learn about our most recommended crawl space insulating materials. 
Top Rated Spray Foam Insulation Contractors Virginia 
Spray Foam Insulation is  the #1 insulating material in the industry. Why? 
1. Lowers Energy Costs
Gaps, holes and cracks in walls, attics, roofs and other parts of the house cause air to flow in and out. Because of this, warm or cold air inside escapes causing HVAC systems to use up more energy to sustain the comfort level inside the home. The result is higher electricity bills especially during winter seasons when heating systems are in constant utilization. To prevent this, one needs to fill in the gaps and cracks- Best way is to install Spray Foam Insulation. 
2. Provides a High R- Value
Spray Foam insulation will provide you with the highest R-Value and air sealing capabilities. Fiberglass batts have an R-Value of about 3.5 per inch, but they do not air seal. Spray foam provides a permanent barrier to air flow and heat loss. Spray Foam products, depending on the open or closed cell composition, range from about 4.0 per inch to over 6.0 per inch. The advantages of foam insulation extend further from the common function it performs which is sealing to keeping a home healthy and comfortable to live in.
3. Prevents Mold and Bacteria
If you struggle with allergies, asthma, or health conditions. Spray Foam may be the answer of you. Most people realize that moisture and mold can cause health problems and serious damage in your house. Because of the excellent air sealing properties of spray foam insulation, moisture is less likely to enter your home. It is also moisture resistant which in turn will reduce the risk of mold, as well as the risks of rot and structural damage that accompany water infiltration. 
Call Springfield Virginia's Insulation Pro's
With years of experience in the industry and a wide variety of products to choose from, we are the insulation company of choice all throughout the state of Virginia. Start saving money on your utility bills and keep your conditioned air inside where it belongs. With our fast and efficient services we focus on our workmanship and giving our complete attention to all details. No matter if you are updating an older home, commercial building, or are wanting to insulate a new construction project- We make every job our priority. Here at Lady Fairfax Insulation LLC you can count on our professionally trained and certified staff for 5 star high quality services. Contact our insulation technicians today to schedule your free estimate. 
703-429-0801
Lady Fairfax Insulation LLC
Average rating:
3 reviews
Dec 8, 2018
Hard workers and very friendly! Im very happy with the new insulation in my attic! Thank you lady fairfax insulation llc.
Dec 8, 2018
5 star services at affordable prices!!
Dec 8, 2018
We are very happy with the new insulation in our home, the team is very knowledgable, and prices are very affordable!