Spray Foam Insulation Clinton Md
 20735
Free Estimates 
Economical Pricing 
Licensed and Insured
100% Customer Satisfaction Guaranteed 
At Lady Fairfax Insulation LLC, we provide our customers with ultra premium insulation services. We use only the highest-grade materials and offer them at competitive prices. It is our main goal to lower your utility bills and kill the cold draft today. 100% Satisfaction Guaranteed or your money back!  Start living more comfortably and allow our expert techs to install the industries leading insulation in your home or business! We are your local trustworthy insulation company in Clinton Maryland 20735.
Call For a Free Estimate
703-429-0801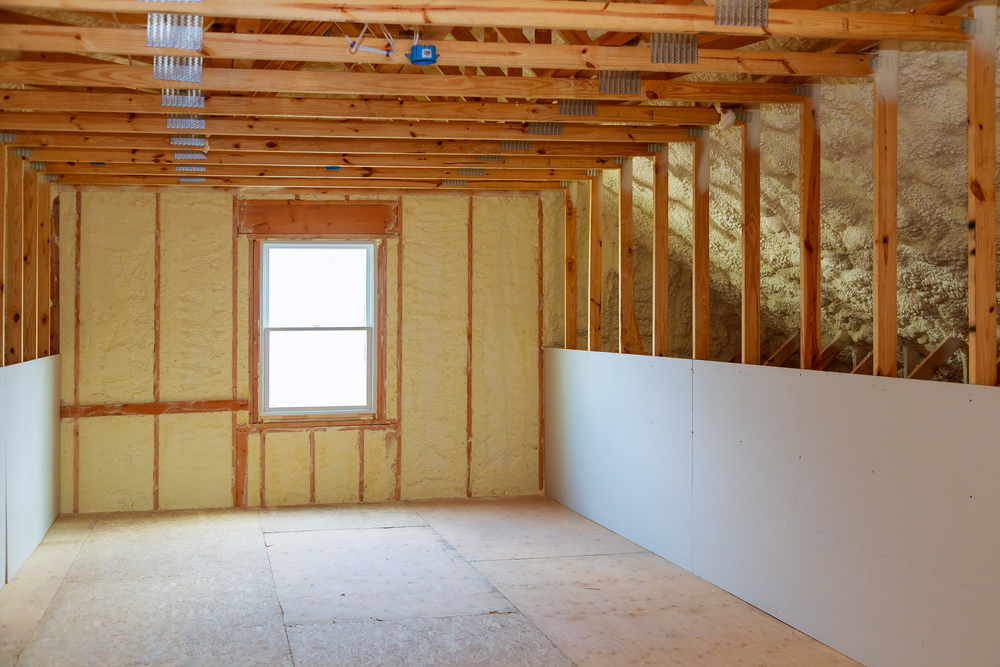 Insulation Services 
We are the top providers for spray foam insulation services and all blown-in insulation for residential homes and commercial buildings. We can insulate subfloors, attics, open walls, behind existing walls, within metal warehouses, brick structures and more. We employ local, professionally trained installers that will take excellent care of your greatest asset – your family home or business. We fully guarantee the quality of our work- 100% Satisfaction guaranteed or your money back! No matter which product will suit your needs, Lady Fairfax Insulation LLC ensures that you will get it installed quickly. 
Spray Foam Insulation
Cellulose Insulation 
Blown Insulation
Foam Board
Blanket Insulation
Fiberglass Batt Insulation
Crawl Space Upgrades
Attic Insulation Upgrades
Top Service Areas
Clinton Md
La Plata Md
Waldorf Md
Why Choose Spray Foam in Waldorf Md 20603
Many of your neighbors in Waldorf Maryland 20603, are choosing Spray Foam Insulation. But why?
1. Lowers Energy Costs
Gaps, holes and cracks in walls, attics, roofs and other parts of the house cause air to flow in and out. Because of this, warm or cold air inside escapes causing HVAC systems to use up more energy to sustain the comfort level inside the home. The result is higher electricity bills especially during winter seasons when heating systems are in constant utilization. To prevent this, one needs to fill in the gaps and cracks- Best way is to install Spray Foam Insulation. 
2. Provides a High R- Value
Spray Foam insulation will provide you with the highest R-Value and air sealing capabilities. Fiberglass batts have an R-Value of about 3.5 per inch, but they do not air seal. Spray foam provides a permanent barrier to air flow and heat loss. Spray Foam products, depending on the open or closed cell composition, range from about 4.0 per inch to over 6.0 per inch. The advantages of foam insulation extend further from the common function it performs which is sealing to keeping a home healthy and comfortable to live in.
3. Prevents Mold and Bacteria
If you struggle with allergies, asthma, or health conditions. Spray Foam may be the answer of you. Most people realize that moisture and mold can cause health problems and serious damage in your house. Because of the excellent air sealing properties of spray foam insulation, moisture is less likely to enter your home. It is also moisture resistant which in turn will reduce the risk of mold, as well as the risks of rot and structural damage that accompany water infiltration. 
Closed Cell Spray Foam
closed-cell foams are  most commonly used, giving your space a higher R-value than other foams, and also provide a moisture barrier to resist moisture and mold from growing. Closed cell foams are usually dense and strong, and resemble solids when they fully form. This strength not only helps to insulate buildings and appliances, but can also strengthen walls to which it is applied.
Open Cell Spray Foam
The benefits of installing Open Cell Foam is that it expands so much after it has been applied. Which means that it will insulate hard to reach cracks and gaps in a home or business. These types of areas can be hard to insulate with closed cell foam. Open cell foam is also an excellent option for soundproofing where one single application can completly fill the area between the studs. Open cell foam can also be much more affordable than closed cell- Depending on where you are in need of insulation.
Which Insulation Should I Use?
Ultimately, it depends on where a house or business is located, what the insulation goals are, and of course how big your set budget is. Need some more help deciding between open cell vs closed cell foam? Give us a call!
Choosing Lady Fairfax Insulation LLC – La Plata Md 20646
With our fast and efficient services we focus on our workmanship and giving our complete attention to all details. It is our main objective to help our neighbors here in our community. In La Plata Md 20646, we are dedicated to serving each of our customers. Our workers are knowledgable and our products and techniques are high quality. If you are interested in updating your homes insulation, or adding insulation to a commercial business, contact one of our professional technicians. We are here to offer reliable advice on which type of insulation would be best for your space and budget. You can count on us to handle any project. Contact our trained team today to schedule your free estimate. 
703-429-0801
Lady Fairfax Insulation LLC
Average rating:
3 reviews
Dec 12, 2018
Great Products and very fast service!
Dec 12, 2018
This company is very trustworthy and reliable. They showed up on time and installed a high quality spray foam. i highly recommend this company.
Dec 12, 2018
The team of installers showed up and were very polite. They got the job done quickly and left my home clean. 5 star service!